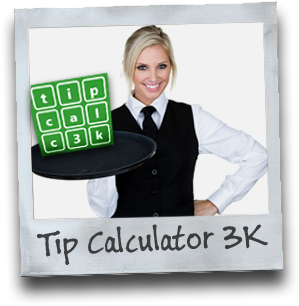 Featured App
Cost
Zero. Zip. Zilch. Nothing. In other words, it's FREE!
Download Links

Features
Fast, easy, accurate, and dynamic tip calculations! Just set the amount and use the sliders to set your tip percentage and number of parties--watch the totals change dynamically!
Clean, simple, intuitive, and easy-to-use interface with recommended tipping guidelines built-in!
Android app works on all phones and tablets from versions 1.6 through current!