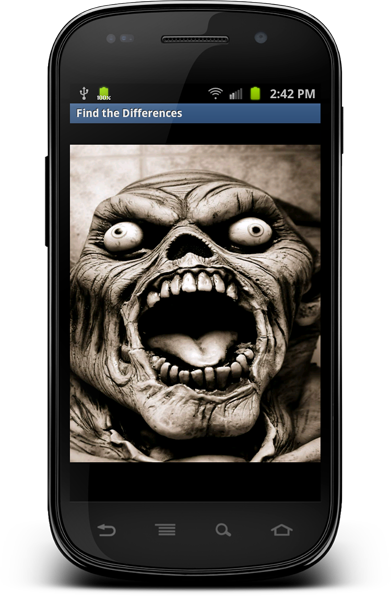 Find Differences Scare Prank
Find Difference Scare Prank is almost certainly the best way to scare your friends on Android devices!
It looks and plays just like a Find the Differences game, but after a few guesses by the unsuspecting victim, it scares the heck out of them!
Just turn up your volume, start the app, and give it to an unsuspecting person to "play"!
Full Details:
Find Differences Scare Prank on Google Play Marketplace