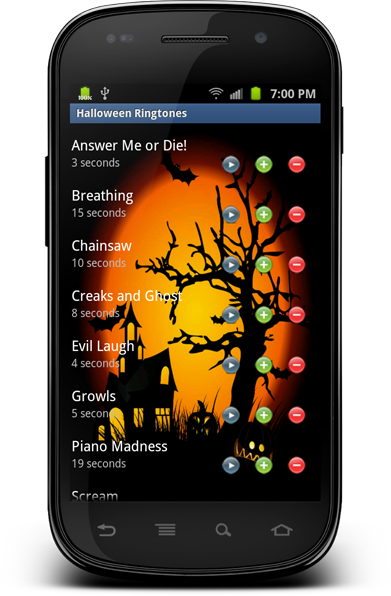 Halloween Ringtones
Almost certainly the best Halloween ringtones for Android devices!
One click is all it takes to have your phone ring like a scary chainsaw, a growl, an evil laugh, and many more!
The app can also be used as a soundboard! Simply click the play icon and scare your friends and family!
All of our ringtones are 100% original, high quality productions by a professional audio engineer and musician.
Partial track listing: "Answer Me or Die!", "Chainsaw", "Creaks and Ghost", "Evil Laugh", "Growls", "Thunder Crack", "Wolf Chase", and more!